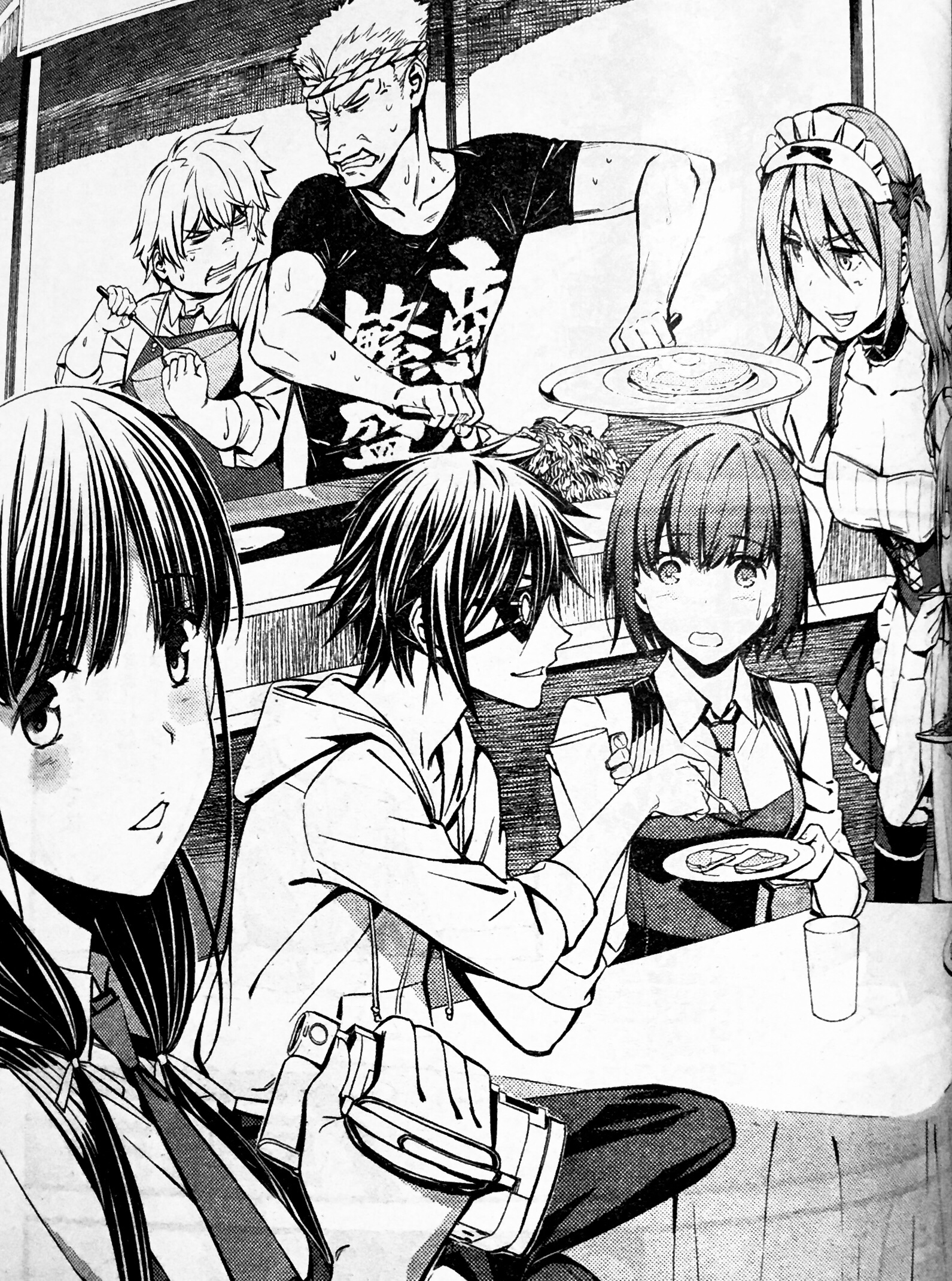 Chapter 33, which was released on February 25, 2018, gave us some interesting new details that seem…awfully reminiscent to some aspects in the new YoRHa Boys Ver.1.0 stage play. I'll discuss this further behind spoiler tags below.
This is only going to be a very brief look at the chapter right now, as I need to be out of the house in ten minutes, but this chapter brings back a familiar face…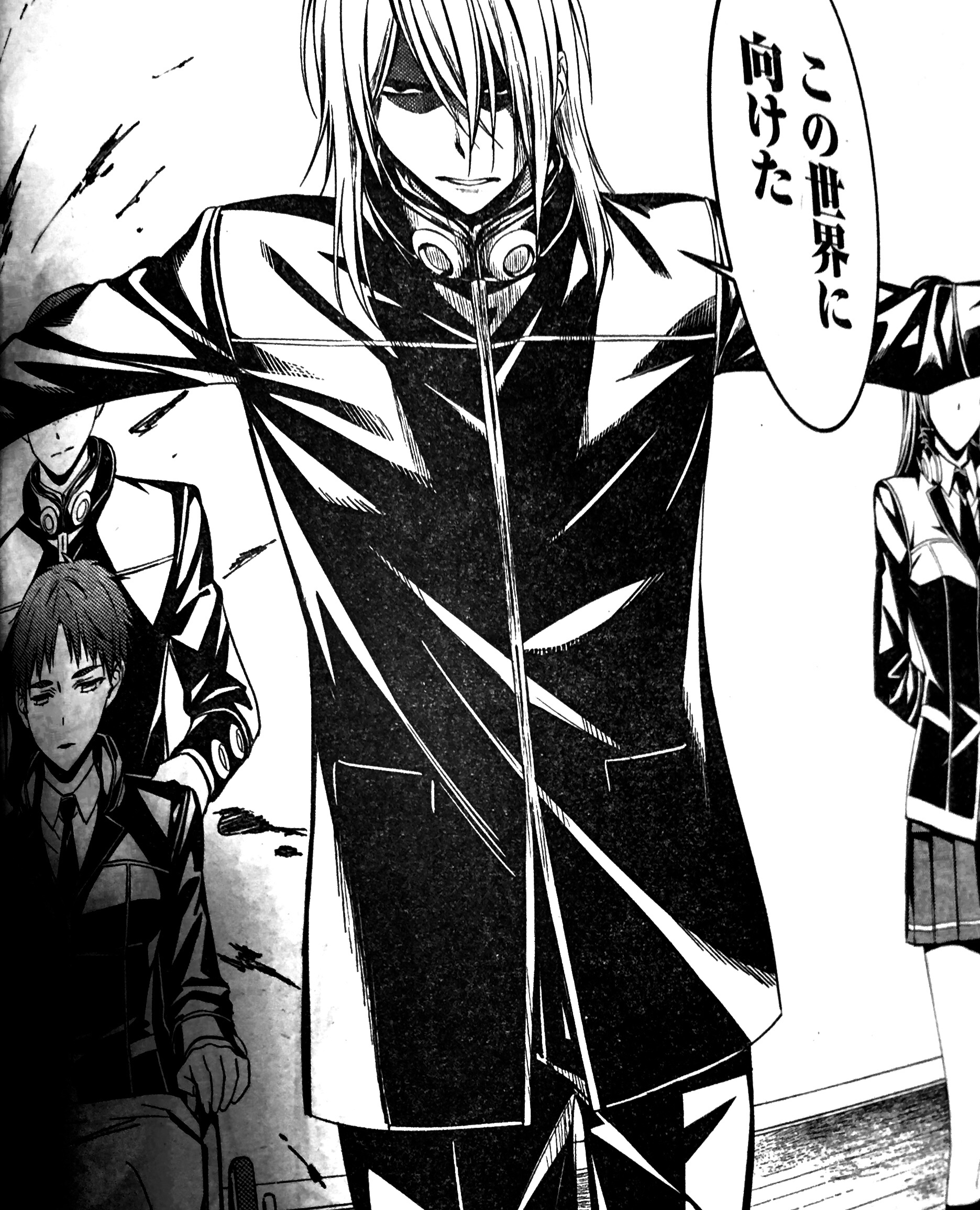 Welcome back, Yanagi. It's been a while.
As the students were preparing all night for the up-coming School Festival, Yanagi had other ideas. He round up a group of "defecting students" to stage a coup against the teachers and government that set up the whole "Special Abilities High School" in the first place. Using the gym as their base of operations, Yanagi and his gang sent out an email to an outside news agency that said there would be an important announcement made at 6am.
Leading up to that time, Yanagi and his goons were using their powers to kill the teachers and other staff near the school entrance gate. Police were alerted to the incident and went to take control of the situation, but they, too, fell victim to Yanagi's group.
As more and more bodies littered the school entrance, Kuroi and his group finally get word from the "outside world" about what's going on (they didn't know because they were in a different area of the school, preparing for the festival). Also, it appears that communication going in and out of the school had been cut off… The chapter ends with Rokusho meeting up with Kuroi's group.
What's interesting about this is that… Yanagi began his coup because he learned that special ability students like himself were just pawns to the state of Japan. They were rounded up from all over the country, given drugs to give them special abilities, and subsequently slaughtered in further experiments. He apparently had had enough of it.
This feels very much like what No21, No3, and No6 had done in the YoRHa Boys Ver.1.0 stage play. They learned that they were just pawns to Command and were slaughtered left and right for their precious data. Maybe their coup was partially influenced by the virus, but… the similarities between YoRHa and KimiShini continue.
I've made a bunch of comparisons between YoRHa and the KimiShini manga as well as possible connections to NieR, so be sure to check that out here. It's an old post that needs updating, but it brings up some curious similarities…